Your special appeal has the potential to be your largest source of fundraising income on the day of your event. The best way to harness this potential is to tell the most impactful story you can that positions your organization as the change agent in the life of those featured.
Community Action did just that at their event Kaleidoscope this spring. They focused their entire event program for the evening on early childhood education. This is just one of their programming areas, but they kept their focus tight and went deep to show their impact in the community. Their special appeal story happened through a video that told the story of the Oquendo-Endi family and the great progress of their son Lucas' speech after starting school in one of Community Action's Head Start classrooms.
Watch the video:
Tulio and Mily then came to the stage where Tulio delivered an impactful ask:
"When we moved to Portland from Puerto Rico, one of the most important things for us was that our sons get a good education. It was Community Action that supported us. They saw us and treated us with respect, kindness and dignity. They answered our emails and held our hands as neighbors and friends

Community Action provides our son Lucas with a classroom that exceeds all of our hopes. A place where his teachers know him, value him and teach him what he needs to know. Community Action has been there for our family, but it has really been there for our kids. When this organization says they support the next generation, that is truly the work they are doing.

We need these Head Start classrooms. Families need them and this community needs them. We are here to ask you to give generously because you care about these kids and you care about their dreams."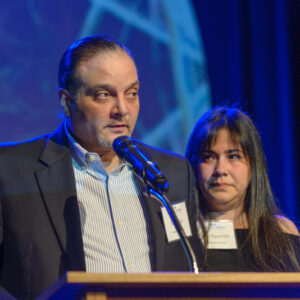 Tulio's sincerity and earnestness from the stage was incredibly compelling to donors. And the auctioneer then came in and performed the collection.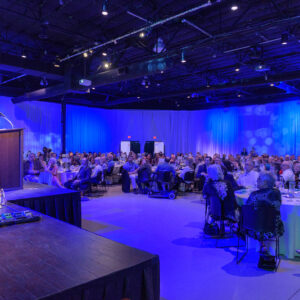 The use of video here took donors into the classroom itself, which is a special place. It showed the faces of an incredibly connected and loving family and the impact that caring and committed educators can make in the lives of children, driving home the need for early childhood education for all, and the commitment of Community Action to provide it.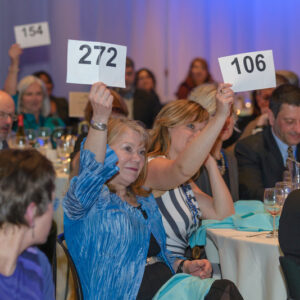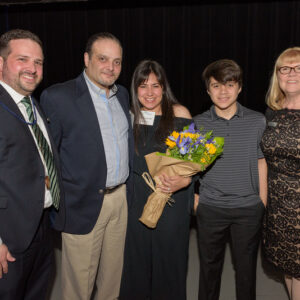 photos by Andie Petkus