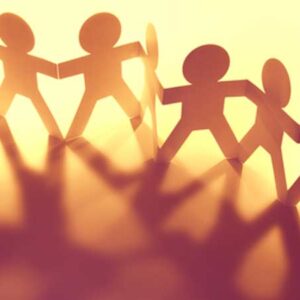 Togetherness.
It's something that's just there. We share time and space whether we want to or not. It's up to us to make it matter. To seize on the potential it has to create change for all of us.
Nonprofit work is hard, and it's looking like it's going to get harder. But all around us are hands. Sometimes they're already extended, other times we may have to ask for them. But they're there, and even from people we haven't met yet.
As 2016 comes to a close, Swaim Strategies wishes you and yours peace this season. Thank you to all of you for taking our hand this year and a huge, extended hand back to you for all of the change we'll continue to create together.